Reasons to Refer Patients to a Low Vision Clinic
Happy Patients – Early intervention allows your patients to continue doing the things they love
Personal Gratification – You are the first step to your patient regaining independence and improving their quality of life
Enhanced Patient Care – Referring your patients ensures that they get access to tools that will assist them (only 5% of Low Vision patients currently visit a Low Vision clinic)
Hundreds of Magnification Solutions are Available – Low Vision clinics carry a wide assortment of devices which ensures your patients get the products they need to help with the specific tasks important to them
It's Quick and Easy – Fill out our Patient Referral Form and send it to us for follow-up.
Patient Referral Form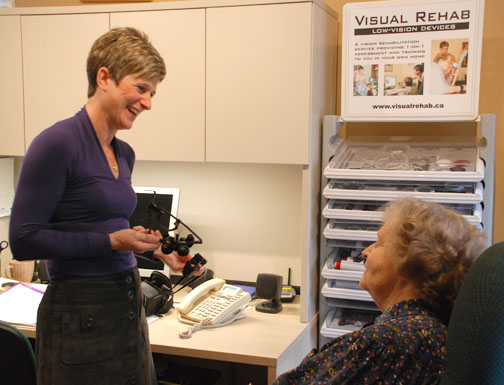 If you are an eye care professional (optician, optometrist, ophthalmologist), please use this PDF form to refer your patient for Low Vision care.
Please Click HERE to download the PDF form, fill it out, and e-mail to ingrid@visualrehab.ca or submit via fax to 613-228-8635.
---