Professional
New Patient Care Process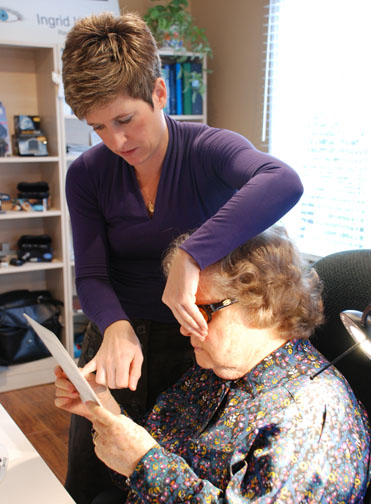 Licensed Optician

Visual Rehab is a private low vision service. Our first consultation is done in the patient's home with follow-ups either there or in our office. The initial assessment usually can take up to 2 hours.
Trials with training are the next part of the process which continue until the desired result is achieved. A deposit of half the value of the equipment is required during trials and will be returned to you if the equipment is not adequate for your needs and is in its original condition. Visual Rehab warranties all equipment for one year and services all equipment sold.
Visual Rehab is as unique as its clients. Each person has different visual needs and we are committed to finding the aids that are best suited for every patient.
Thank-you.
Ingrid Koenig
R.O., C.C.L.F.
Visual Rehab
---